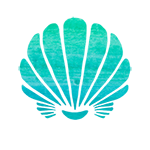 The Story of "Menage Natural Life"
With developments in science and modern technology, our lives have become surrounded by all sorts of chemical products. As modern people, we can all feel the power and presence of chemicals surrounding us.
Yet in both the past and the present, humans have always used natural resources in clever ways, and this wisdom continues into the present. In an era that prioritizes "convenience", perhaps we have sacrificed some important things.
In our hearts, there is always a voice saying: "When we prioritize convenience, are we simply tossing current problems to the next generation?"
I firmly believe that natural products possess a distinctive power and should not lose out to their chemical counterparts.
Because of this belief, the research that led to "Menage Natural Life" was born.
All of this began when I first came across this natural resource in Hokkaido. In Hokkaido it is an important industry, the beautiful and pure waters of the sea of Okhotsk providing hide quality scallops, famous not only in Japan, but around the world. 
In this context, something big happened.
After the scallops arrive to port, the meat is removed, packaged and shipped both domestically and abroad, frequently discarding the shells as waste.
"People don't need the shells, only what's inside."
This has resulted in piles of shells. Now, every year, there is an estimated more than 250,000 tons of scallops shells discarded.
Many began to conduct research to look into whether or not these shells could serve another purpose. Studies over the past ten years have revealed some of the mysterious powers of these shells.
By the grace of nature, we have been shown a way to protect the earth and our children.
The desire to protect is an expression of love.
The love expressed in the desire to protect families, protect the natural environment, and protect the future of our children is what has inspired me to share "Menage Nature Life" with the world. 
I hope we can spread this feeling of love and care. Let's share in this mission together.