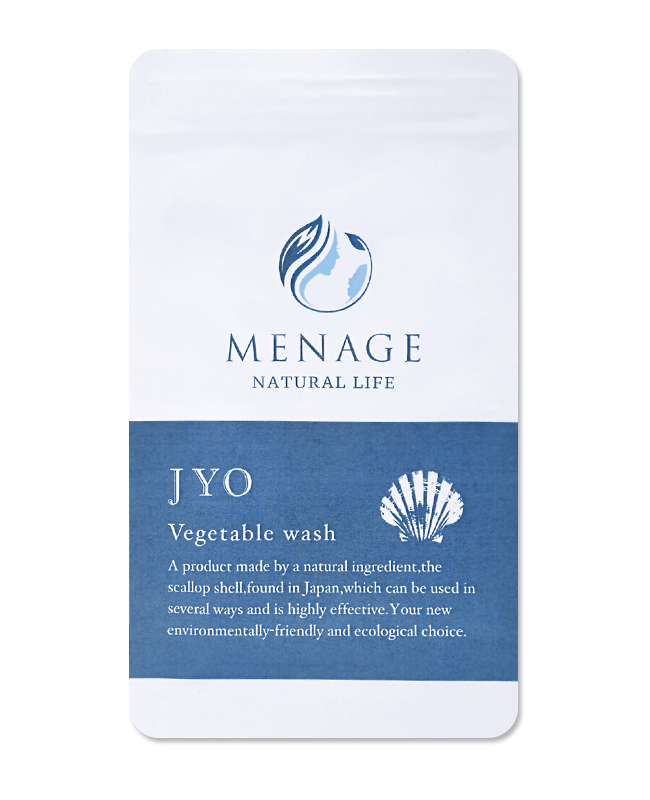 JYO – 浄 –
 [Fruit and Vegetable Cleaner]
Made from Hokkaido scallop shell powder and silica powder, this product can be used to clean vegetables and fruits.
Just put the powder in water, then add the fruits and vegetables into the bath. After they soak in the bath, rinse clear.
Pesticides, as well as bacteria and mold, will be removed in the bath. Other than fruits and vegetables, this method can also be used to clean fish, as well as other food products.
(This link will go to Japan's Rakuten page)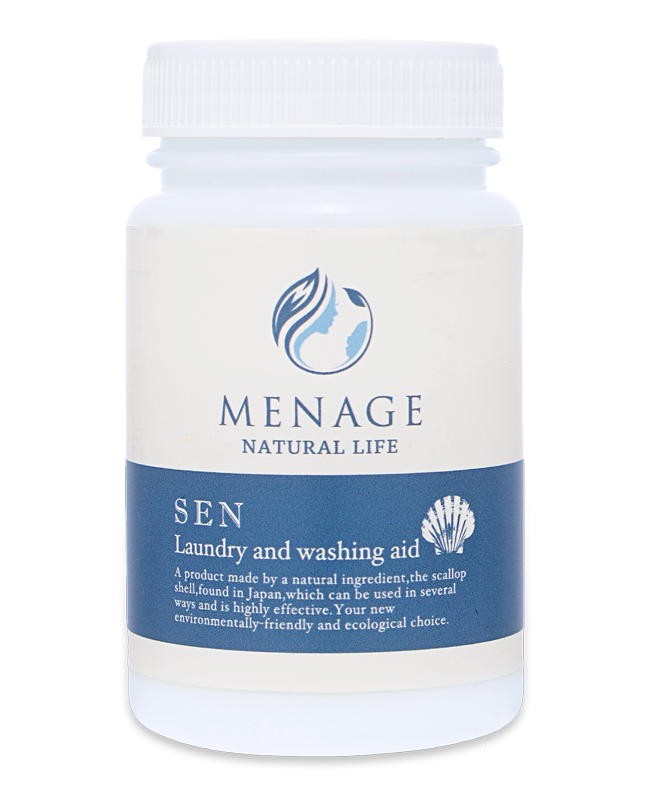 SEN – 洗 –
 [Laundry Cleaner]
Using Hokkaido shell powder and oxygenated bleach, this product can be added to your washing machine when you wash clothes or other fabrics.
This product will remove smells and eleminate all forms of odor causing bacteria.
The effects last beyond the washing process, and will continue to fight odors even during the drying process.
(This link will go to Japan's Rakuten page)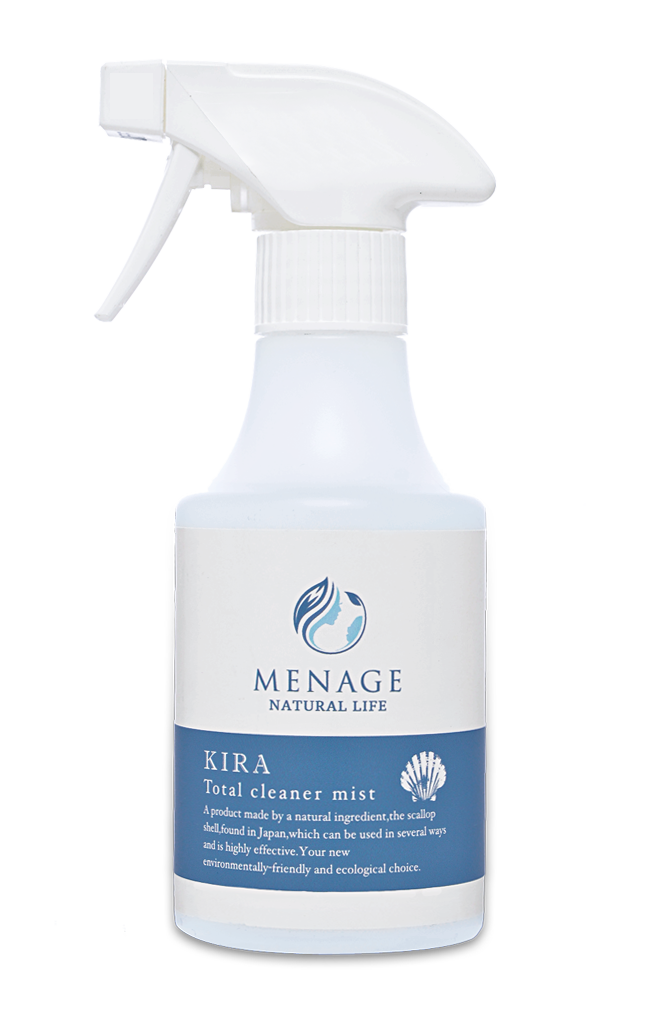 KIRA – 輝 –
 [Cleaning Spray]
This spray is made from scallop shell powder and takes advantage of its alkaline properties.
The strong alkali spray is able to penetrate gaps between oils and sticky substances, allowing them to be stripped and easily removed.
This spray is also very effective for cleaning glass and removing fingerprints. The product is also safe for children.
(This link will go to Japan's Rakuten page)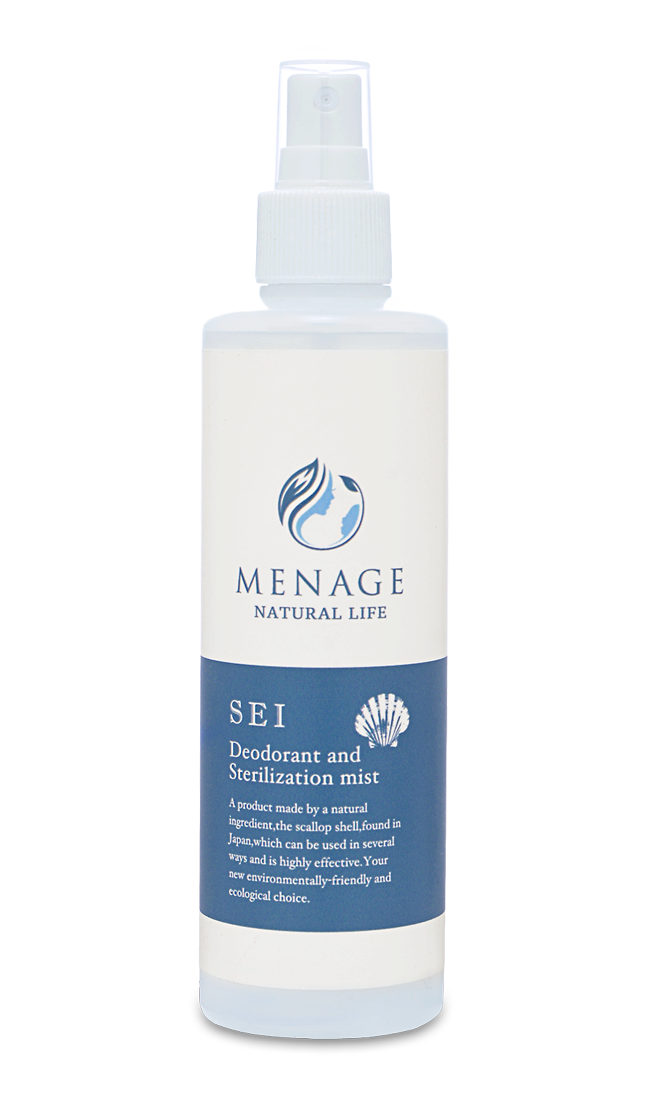 SEI – 清 –
 [Anti-bacterial Deodorizing Spray]
This spray can be used on clothes and furniture for a deodorizing and sterilizing effect.
This spray eliminates odor causing bacteria. In addition, it can also be used on cooking utensils and children's toys.
(This link will go to Japan's Rakuten page)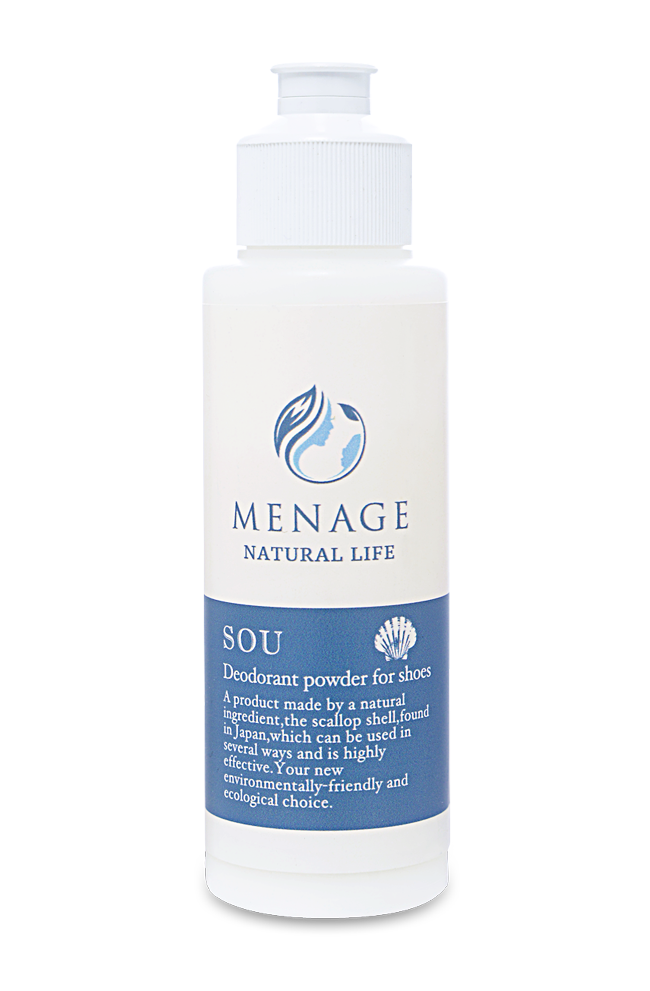 SOU – 爽 –
 [Shoe-freshening powder]
Put a little of this powder in your shoes before wearing them and avoid any stink.
The powder will react with any sweat, killing odor producing bacteria, and leaving you free from concern.
The powder becomes clear and will not stain shoes.
(This link will go to Japan's Rakuten page)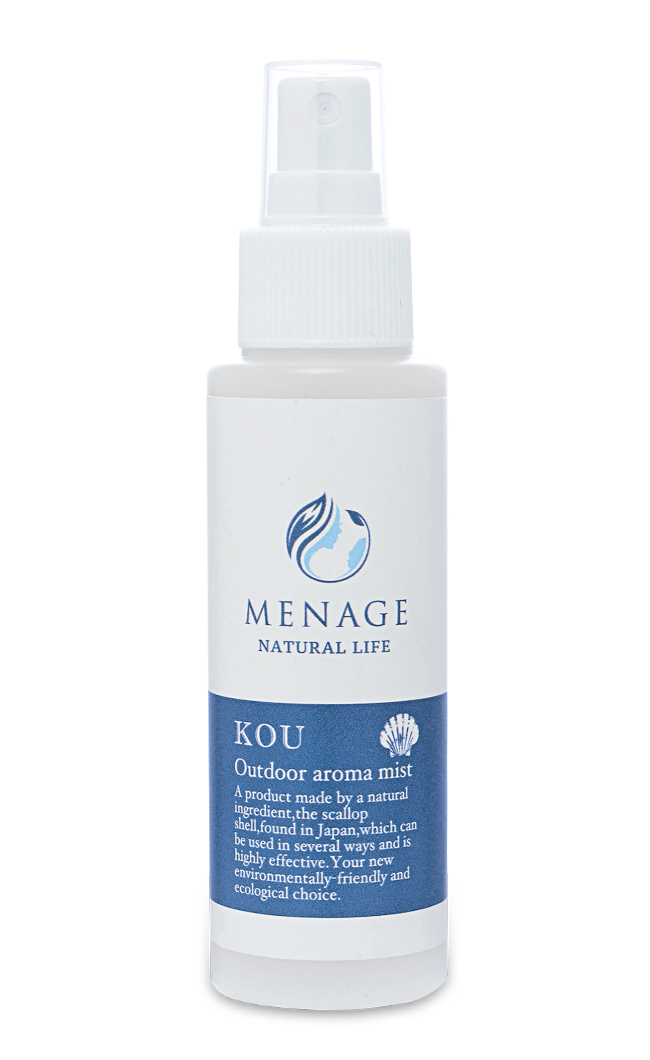 KOU – 香 –
 [Outdoor insect repellent herbal spray]
In addition to scallop shell powder, this spray also contains cypress and eucalyptus.
It is completely natural, allowing you to be comfortable outside in nature.
No "Deet" or chemical components have been added, making it safe for children.
It can be sprayed directly on clothes, as well as in strollers or baby carriages.
(This link will go to Japan's Rakuten page)